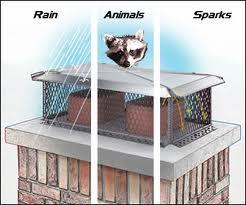 Why should I get a chimney cap?
Three great reasons:
1. rain
2. animals
3. sparks
In addition, caps also:
prevent rain from damaging your chimney walls.
stop birds and other animals from nesting in your chimney.
protect your roof from sparks.
Request a free estimate on your chimney sweep and inspection!
Call (317) 627-3606