"The Danish Guy" – A Professionally Trained Chimney Sweeper From Denmark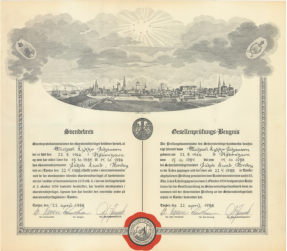 The Danish Guy earned a four-year degree from Tonder Tekniske school in Denmark and averaged 25 chimney cleanings each day!
Today, Baun's Chimney Sweeping serves the Indianapolis Southside and surrounding areas with probably one of the only, if not the only, degree in chimney sweeping.
Why does Michael "The Danish Guy" Baun have a degree? A four year degree in chimney sweeping is required in Denmark, but not in Indiana or the United States.
Proud member of:
Franklin, IN Chamber of Commerce
Greenwood, IN Chamber of Commerce
Vice President of:
Board Member:
Humane Society Johnson County
Southland Community Church:
Youth Ministry Leader Choir and Worship Team
---
Learn More About "The Danish Guy"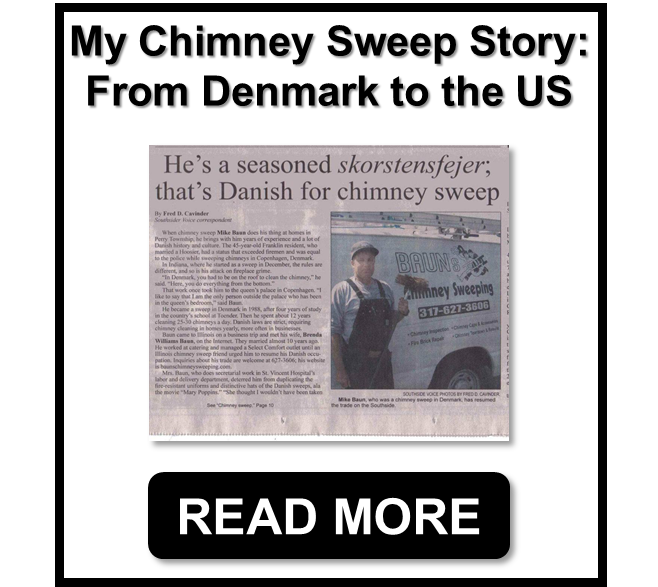 Baun's Chimney Sweeping Services
SERVICE AREAS
Indianapolis Southside • Greenwood • Franklin • Columbus • Nashville
Michael is a straight shooter who knows his business, no pressure upselling, just facts, quality materials, and reasonable price. He told me why my stone chimney was leaking (mostly gutter issues) and what to look for, what to use for basic repairs.
Anthony
Michael is amazing!! He was reasonably priced and wonderful with my kids and dog! I will use him exclusively from now on and will recommend him every chance I get!
Jennifer
My company AP Construction Services Inc. has used Michael exclusively for 2 years now. We recommend his services to our clients because of his impeccable character, fair pricing and excellent craftsmanship.
Alan
A great professional company who I recommend highly to take care of all your chimney needs!
Holly
The absolute BEST! Thorough, reasonably priced, timely and just a great guy!
Kelly