Central Indiana Chimney Caps, Dampers and Accessories
If you don't have a chimney flue cap or even a chimney damper then this can cause you real problems. At Baun's Chimney Sweeping, our chimney solutions can help you to keep any unwanted things like rain, birds and even animals out, and we are always happy to work with you to make sure that you get the best result out of your chimney and everything that it has to offer you. Chimney flue caps are often installed at the top of the chimney flue and are designed to help keep your interior moisture limited as well as keeping any pests out of there as well. Of course, having a professional chimney professional like Baun's Chimney Sweeping install your damper, chimney cap, or other accessories, it could save you hundreds, if not thousands in repairs. Our chimney professionals will ensure proper chimney cap replacement as well as dampers or other accessories are installed for your specific chimney and installed correctly.
Our High Quality Chimney Caps
We understand the importance of a quality chimney cap replacement and that is why we only install the best chimney caps in Indianapolis. Our stainless steel caps and dampers are suitable for any size chimney. And because not every chimney is the same, we will also install custom size caps. Our team of chimney experts are highly trained to make sure your caps are the proper size and properly secured. If you have any questions, feel free to contact us and we would be happy to help in any way we can.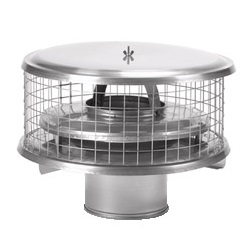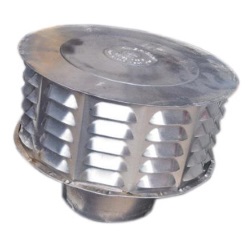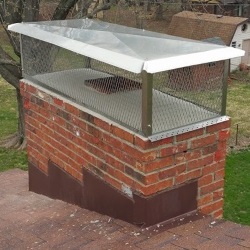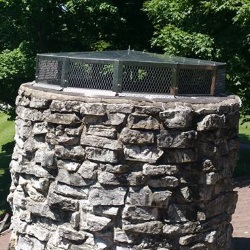 Water Damage
Of course, if you know that you have water damage in your chimney then there is a high chance that you are already experiencing problems with your chimney cap and it may even be letting in rain as well. If this isn't affecting you now, it could be a problem at a later date but when you come to our team, you know that we will have all of the right skills to get the job done in half the time it would normally take you. You can also prevent the need for any future, serious repairs as well so you know that it is going to be a great option for you either way!
Birds and Pests
By having a chimney flue cap, you can help to stop birds and other critters from gaining access to your chimney and this is a great way for you to make sure that you don't experience any problems at a later date. If you don't want to have animals in your chimney, then a chimney cap is certainly the way for you to go. Animals can be incredibly noisy and on top of this, they can also bring nesting materials that can be flammable, including dry branches and insects. This can cause your chimney to be a health hazard and it can also bring disease into your home. A chimney cap can help you to get the best result out of your chimney as well as preventing all of the above from happening.
Why Have a Damper?
A lot of homeowners choose to replace their old and rusty dampers with top-mounted ones because these help to serve as more durable options. On top of this, when you install them at the top instead of inside the chimney itself, you know that it can help to prevent moisture and even animals from entering as well. Additionally, they can be closed up when the chimney is not in use and when you have a top mounted damper you know that this is going to prevent any conditioned air from leaving your home as well. Dampers can also help to stop sudden gusts of air from entering the home and this is a great way for you to get some help and support with your energy savings as well.
Quality Chimney Dampers
If you're looking for a chimney company in Central Indiana, Baun's Chimney Sweeping can help you install quality chimney dampers.  Whether your chimney has one flue or multiple flues, Baun's has what you need to ensure your chimney performs as it should.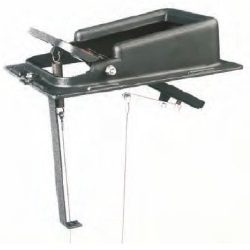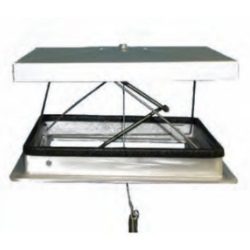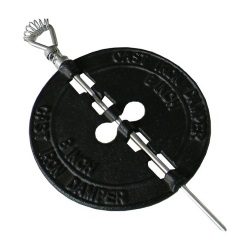 Baun's Chimney Sweeping Services
SERVICE AREAS
Indianapolis Southside • Greenwood • Franklin • Columbus • Nashville
Michael is a straight shooter who knows his business, no pressure upselling, just facts, quality materials, and reasonable price. He told me why my stone chimney was leaking (mostly gutter issues) and what to look for, what to use for basic repairs.
Anthony
Michael is amazing!! He was reasonably priced and wonderful with my kids and dog! I will use him exclusively from now on and will recommend him every chance I get!
Jennifer
My company AP Construction Services Inc. has used Michael exclusively for 2 years now. We recommend his services to our clients because of his impeccable character, fair pricing and excellent craftsmanship.
Alan
A great professional company who I recommend highly to take care of all your chimney needs!
Holly
The absolute BEST! Thorough, reasonably priced, timely and just a great guy!
Kelly