Indianapolis Outdoor Fireplaces
Combining tradition and elegance, our Burntech Outdoor Fireplaces capture the beauty and ambiance of an outdoor living space where friends and family meet.
The lightweight masonry kits make construction and installation quick and easy. The flexible design options allow freedom and choice of your installation. Our Indianapolis outdoor fireplaces can be fueled by wood or gas.
Once the outdoor fireplace kit is installed, you can finish it off with firebrick of your choice or one of our Burntech Firebrick Liner kits (sold separately).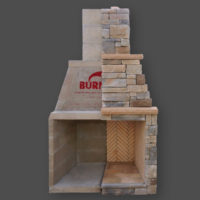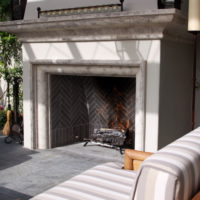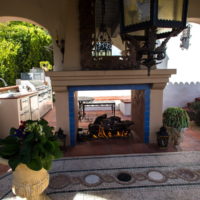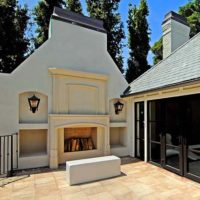 Wood Burning Pizza Ovens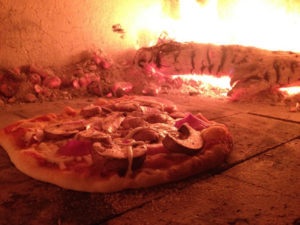 Pizza – once of America's favorite foods. What's better is when it's made in a traditional wood burning oven. With Burntech Outdoor Fireplace Series, complete your outdoor living space with our wood burning pizza oven upgrade.
In addition to homemade wood-fired pizza, the Burntech Outdoor Wood Fired Pizza Oven is perfect for cooking chicken, turkey, roasts, breads, casseroles and many more mouthwatering dishes.
All outdoor fireplaces by Burntech are covered by a Lifetime Limited Warranty.
Available Outdoor Chimney Kits
Common Question about our Indianapolis Outdoor Fireplaces by Burntech:
Q: Why Burntech outdoor fireplaces instead of a traditional masonry fireplace?
A: The fireplace kits are designed to make installation quick and easy, about 4 hours, which is much faster than your traditional masonry method that could take 3-4 days.
Q: What sort of designs and materials can be used to finish the outdoor fireplace?
A: Your choice of material is custom to only your imagination, but some common choices include: stone, brick, stone, block, pavers, plaster, stucco, etc.
Q: Since the outdoor fireplace is lighter than traditional masonry fireplaces, how thick should the concrete foundation be?
A: A 6" concrete slab foundation is recommended for your outdoor living application. However, always check with your local building department.
Q: Can I burn wood and/or gas in the outdoor fireplace?
A: Burntech fireplaces are designed for wood or gas. Check with your local building department because in many cases your area may only allow one or the other. If you choose gas, only logs with 50,000-100,000 BTU's should be used.
Q: How far should the fireplace be from the home, deck, or trees?
A: 15' clearance is recommended for a typical installation. If you are unsure of your local codes, contact your local building department prior to any installation because they may have different rules for your area.
Q: Can I install the outdoor fireplace on a wood patio or deck?
A: We do not recommend installing an outdoor fireplace on anything other than a concrete foundation at least 6" thick. The fireplace is too heavy for a standard wood patio or wood deck.
Q: Can the outdoor fireplace kits be modified?
A: There are certain modifications that can be performed at the Burntech manufacture prior to shipment. Any modifications performed during installation without prior written approval from the manufacturer will void all warranties and may have disastrous results.
Q: Can I install a wood mantel directly on the fireplace?
A: No. We do not recommend installing a combustible material on the fireplace.
Q: Does the outdoor fireplace require a damper?
A: No. The fireplace does not require a damper.
Q: Does the Burntech outdoor fireplace and wood fire pizza oven have a warranty?
A: Yes. All of Burntech's Modular Masonry Fireplaces carry a Limited Lifetime Warranty.
If you're looking for an outdoor fireplace, call (317) 627-3606 or email us to receive your free estimate and consultation!
Baun's Chimney Sweeping Services
SERVICE AREAS
Indianapolis • Carmel • Fishers • Noblesville • Westfield • Greenwood • Franklin • Columbus • Nashville • Greenfield • Fortville • McCordsville • New Palestine • Avon • Brownsburg • Danville • Plainfield